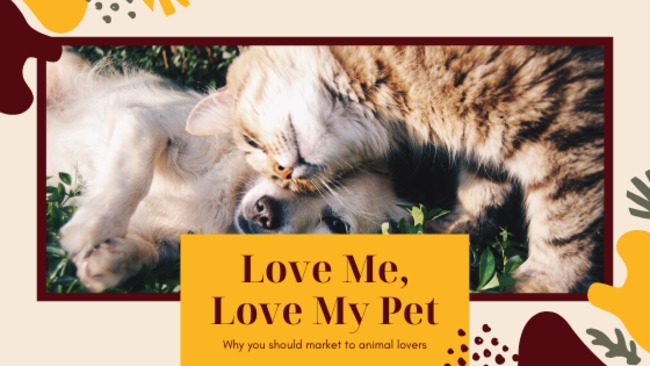 Love Me, Love My Pet - Why you should market to animal lovers
Posted on 2020-01-10 by Carol Burns
---
Talking to your customers you may find yourself asking about their children or spouses, but asking "Do you have any pets?" can start a great conversation, considering over half of Canadian households have pets. Pet giveaways can win the heart of your animal loving clients and customers and create a long lasting bond that keeps them coming back. Increasing brand visibility with pet items is a great way to increase your following on social media too. Here are some ways that custom imprinted pet items can help you be the top dog.
- Gain new customers with pet toy giveaways. Giving your customers a chance to play with their fur babies is always good business and putting your logo or message on their toys makes sure that your brand is seen often and remembered. Try one of our 4" squeaky balls or a fetch and catch flyer with your Company name custom imprinted on it. Use them as giveaways and as a conversation starter at trade shows, pet expos or your Veterinarian clinic.
-Look for animal related charitable causes - Connect with a local pet shelter or rescue organization. Offer promotional items for new adoptions that carry your brand such as The H2O Pet Bowl or Bag Dispenser with Carabiner for walks with their new friend. See if your city has a "Pets in the Park" day and get a booth to hand out promotional items such as Bandannas or Paw Print Magnets. People tend to give return business to companies that they connect with charities.
- Take part in an outdoor event and create a photo contest - Have pet owners snap pictures of their pets and put on social media with a unique hashtag and tag your company in the post. Hand out promotional pet items to those who agree with the hashtag and your brand on it, such as Pet Food Can Lids or Bone Shaped Bag Clips
-Partner with a Pet Groomer, Pet Store Company or Vet Clinic and offer to supply them with pet items featuring your logo for giveaway or purchase in their establishment. Offer to sponsor an adoption day, or training class for them and get your brand out front and center with Pet Tennis Balls or Pet Food Scoops
Pet items are not usually the first thing thought of when choosing a promotional item for your company, but think about it....How many people in your company have a pet, or how many of your clients? Be unique and try something new for your next marketing campaign, and give them the best for their best friend.
Check out all our promotional pet items at
https://www.imprintlogo.com/pet-items-sc-411.html
https://www.minithrowballs.com/Pet_Products-c-97.html
---