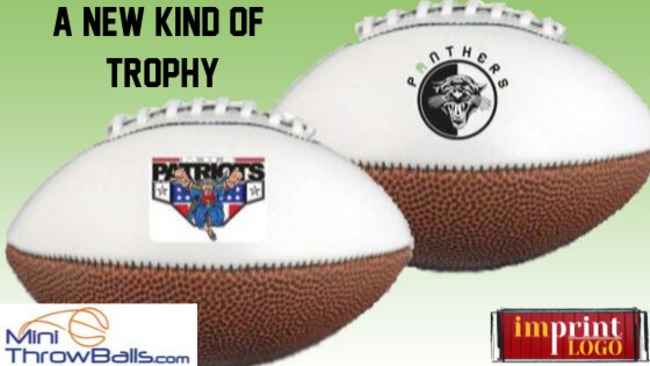 A New Kind of Trophy
Posted on 2019-09-13 by Carol Burns
---
If you're looking for a new way to say farewell at the end of the season, consider providing the whole team and coaching staff with a unique gift that will stand apart from standard trophies.
Autograph & Signature sports balls not only provide you with this type of memento, but also creates a social activity for end of season parties and get-togethers. Team mates can pass around each other's footballs, volleyballs or basketballs and leave notes, inside jokes and memorable dates. Just remember to give them permanent markers so the memories last!
Team gifts are something kids keep forever, and can be a great way to remember a great season, and kids can remember their team typically in two ways: with balls customized with a team logo, or balls customized with a team photo. And another item that works just as well for this type of team gift is just a plain white T!
Place the team logo, season, school name or party dates right on the t-shirt, and have kids sign each other's shirts just as they would the balls. Again, don't forget the markers!
Make the season truly memorable, and provide the kids and coaches with a very unique, "signable" trophy!
Get yours today at www.minithrowballs.com or www.imprintlogo.com
---