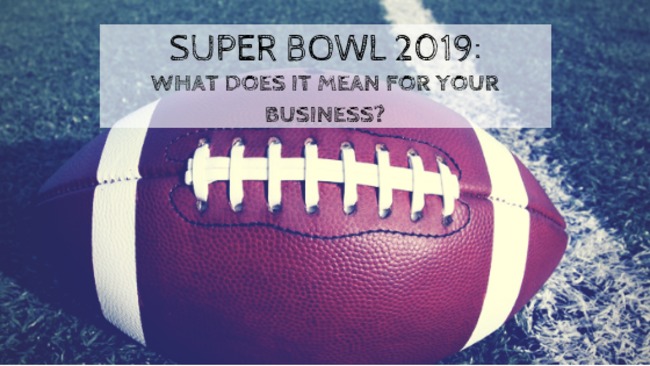 Super Bowl 2019 - What Does It Mean For Your Business?
Posted on 2019-01-17 by Carol Burns
---
Super Bowl is on Sunday February 3rd and we have some of the best choices for promotional products to help your business make the most of it. Whether you are a football fan or not, everyone is aware of what Superbowl Sunday is, it's practically a National Holiday. Millions of fans watch it and advertisers spend millions of dollars to have those people see their ads, but what if you don't have millions of dollars to spend on a commercial?
Take heart, Superbowl can be a huge boost for your business too.
For bars and restaurants, this is a perfect time to run a promotion. People will seek out a place to watch the game with their friends and families but what will make them choose your establishment over another? Here are some ways we can help you offer more value to picking your business over the next.
If you are a retailer, Superbowl doesn't end on Sunday. In 2018 the Philadelphia Eagles won their first ever Super Bowl and fans quickly set another championship record. The title? Most merchandise sold. Consumers love their team t-shirts and baseball caps displaying their "Saints #1" or "Go Patriots" ...Why not add your logo on the back and have those fans advertise for you all year long? Make sure to stock up on these items quickly after Superbowl to maximize sales.

Don't miss out - Order your Custom Super Bowl Products today! (remember it does take time to customize them)!
---