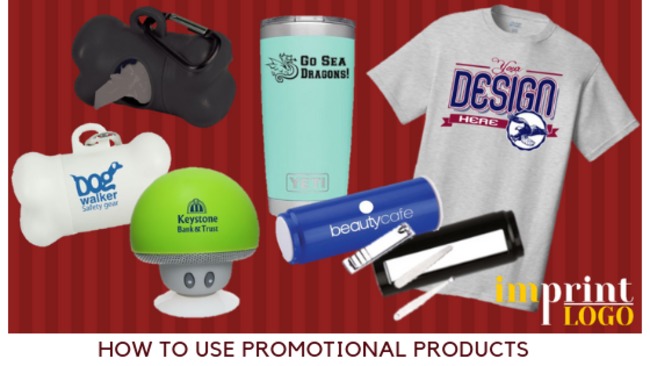 How to Use Promotional Products
Posted on 2019-03-28 by Jennifer Taylor
---
Have you ever looked at a storage closet full of branded pens, t-shirts, calendars or others and wonder where and how should we use them? Here are a few ways you can empty that closet and improve your marketing and brand recognition!
1. Trade Shows – This is an obvious choice. Promotional products can be used to draw people to your booth or as part of a call to action (eg: "Win this!" or "Get this _____ when you sign up for this!"


2. Public Relations – Offering a branded item at events or charities gives participants something to remember you by.


3. Branding – By aligning promotional products with your brand you add to the public's awareness of who you are and what you do.


4. Employee Recognition – Rewarding employees with gifts for reaching milestones is a positive way to build a company culture of encouragement.


5. Customer Appreciation – On that note, promotional items are also a great way to say "thank you" to your customers! Customers that are recognized and appreciated tend to stay loyal to a brand.


6. New Production Intro – When you roll out a new product, it may be beneficial to add a promotional product into the mix.


7. Premiums – You could use them as a way to entice potential customers to purchase a product or service. For example, a new cell phone purchase could come with a complimentary branded power bank.


8. Incentives – For your sales team, consider offering a promotional incentive as a reward.


9. Lead Generation – Just think of the possibilities – can a branded pen lead to a sales call? Or a t-shirt giveaway at a fundraiser turn into a lead? A customer appreciation gift basket could lead to a referral.
Is there a way you're using your promotional products? Share with us – we'd love to hear from you! Also, if you need any help with any of your branded promotional products, we have thousands of items to choose from! Contact us today.


---