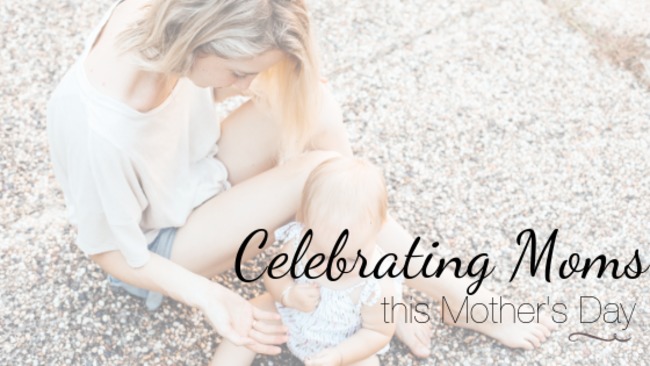 Celebrating Mom this Mother's Day
Posted on 2019-04-26 by Carol Burns
---
Mother's Day is coming quickly and what better way to show Mom how special she is than by giving her a personalized gift made just for her. Whether for your own Mom, or to help your customers or clients celebrate theirs, imprintlogo.com has several items that will bring a smile to her face. Here are some of our favorites:
4x6 Picture Frame with Wireless Speakers
For a truly unique gift idea, check out our 4x6 picture frame with wireless speaker. Perfect for any desk, bedroom or living room, it allows Mom to listen to her favorite music or podcast while enjoying a picture of her family, and can be imprinted with any name.
Onyx 12 oz Stemless Wine Glass
Looking for something for the Mom who enjoys the outdoors? This 12 oz stemless wine glass is made of stainless steel wit ha polypropylene lid and is perfect to enjoy an evening glass of wine in the backyard, or even a morning coffee out camping. Customize with your own message.
Mink Touch Luxury Fleece Blanket
This blanket pairs perfectly with a book by Mom's favorite author. Let her spend the day snuggled up reading while someone else worries about the house.
For the active Mom we have the new LED Shoe Safety Light. Let her know her safety is important to you. Great for walking or running, these safety lights can be personalized with her name or an encouraging message.
We have a large selection of journals that can be custom imprinted with Mom's name or a heartfelt message. Pair with a new pen for a thoughtful gift that any Mother will treasure
However you choose to make her feel special, remember that the gift every mother truly wants is to see her children happy. Check out all of our custom imprinted items online at www.imprintlogo.com and let us help you make this Mother's Day one she'll never forget.
---